Traditional Braces - Lakewood Dentistry & Orthodontics
Oct 22, 2020
Services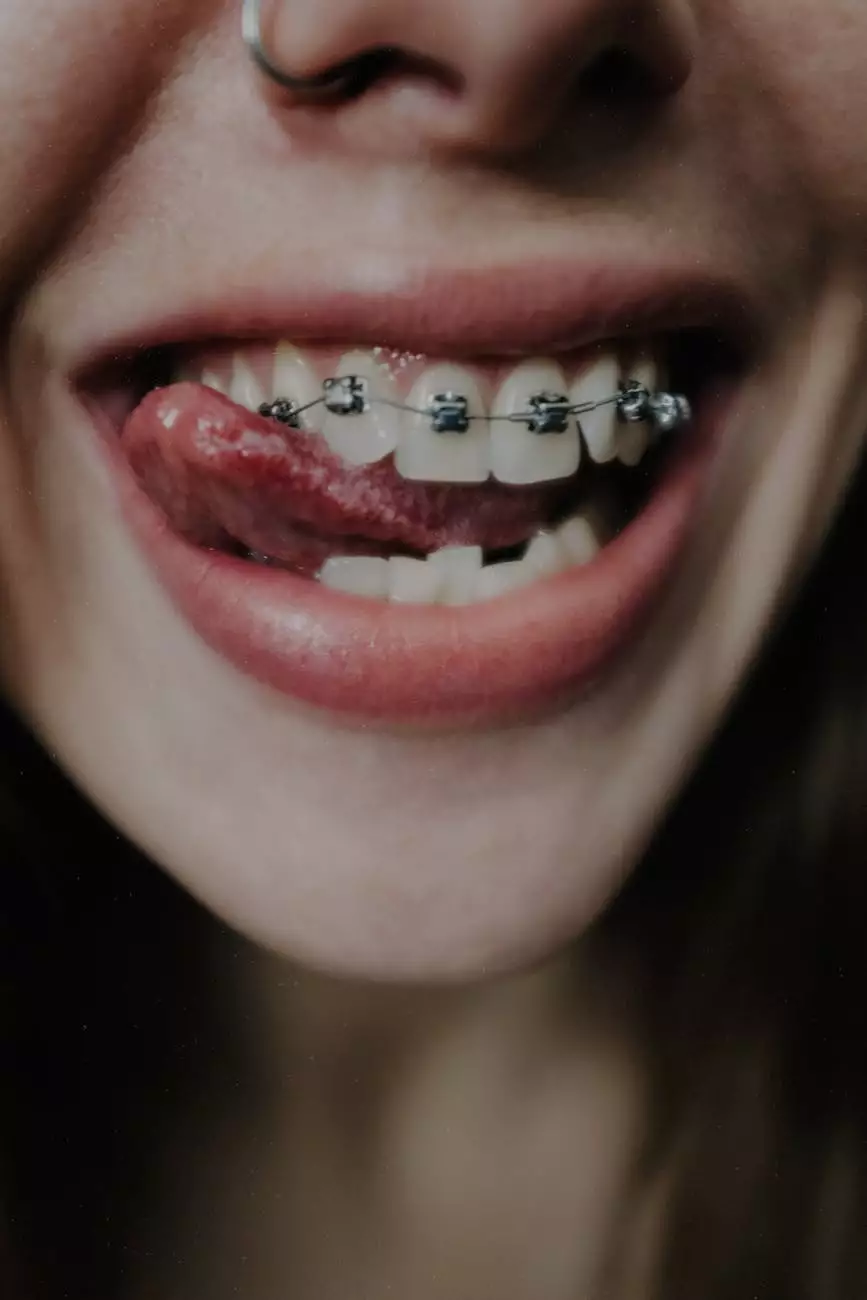 Welcome to Hera Z Blazer, DDS, your trusted and reputable dental practice in Lakewood. We are committed to providing exceptional dental services, including the application of traditional braces, to help you achieve a straight and beautiful smile.
Why Choose Traditional Braces?
Traditional braces have been used for decades and remain a popular option for correcting misaligned teeth. They consist of metal brackets bonded to the teeth and connected by archwires, which play a crucial role in gently moving your teeth into proper alignment.
Traditional braces are highly effective in treating a wide range of orthodontic issues, including overcrowding, spacing issues, overbites, underbites, and crossbites. They can be used by both children and adults, making them a versatile solution for individuals of all ages seeking orthodontic treatment.
The Process of Getting Traditional Braces
When you visit our office for traditional braces, our experienced orthodontists will start by conducting a thorough examination of your teeth and bite. This evaluation allows us to determine the severity of your orthodontic issues and develop a personalized treatment plan.
Once the treatment plan is established, the process of getting traditional braces involves several stages:
1. Consultation and Customization
During the initial consultation, we will discuss your goals and expectations for orthodontic treatment. Our orthodontists will explain the entire process, including the timeline, estimated duration, and maintenance requirements.
Next, we will take impressions of your teeth to create custom-made brackets and archwires that fit your mouth perfectly. These personalized components ensure optimal comfort and efficiency throughout your treatment.
2. Application of Brackets
Once your custom brackets are ready, we will carefully attach them to your teeth using a safe dental adhesive. This step is usually painless and allows the braces to exert precise pressure on your teeth to guide them into their ideal positions.
Our orthodontists will ensure the brackets are correctly positioned, ensuring the best possible outcome for your treatment.
3. Adjustment and Progress Monitoring
Regular adjustments are necessary to continue progressing towards your desired results. During these adjustment visits, our orthodontists will make slight modifications to the archwires or replace them with more efficient ones to maintain the correct pressure on your teeth.
We will closely monitor your progress, ensuring that your traditional braces are effectively aligning your teeth and bite. X-rays and occasional dental impressions may be taken to assess any changes and make necessary adjustments to your treatment plan.
4. Maintenance and Oral Hygiene
Proper maintenance and oral hygiene are crucial during your orthodontic treatment. Our team will provide you with detailed instructions on how to clean your braces, including brushing techniques and the use of interdental brushes or floss threaders.
Regular dental check-ups are essential to ensure the health of your teeth and gums while wearing braces. We will schedule frequent appointments to monitor your progress, address any concerns, and provide any necessary additional treatments.
The Benefits of Traditional Braces
Choosing traditional braces at Hera Z Blazer, DDS offers numerous benefits:
Effective: Traditional braces have a proven track record in providing successful orthodontic treatment and achieving straighter smiles.
Versatile: They can effectively address various orthodontic issues, from simple to complex cases.
Affordable: Compared to some advanced orthodontic treatments, traditional braces often offer a more cost-effective option.
Durable: The materials used in traditional braces are highly durable and can withstand the pressures of moving teeth over an extended period of time.
Trusted: Traditional braces have been widely used and trusted by orthodontists for many years.
Experience Quality Dental Care for Traditional Braces
Hera Z Blazer, DDS is dedicated to providing exceptional dental care and orthodontic treatments to help you achieve a beautiful, healthy smile. Our team of highly skilled orthodontists and dental professionals is committed to your oral health and satisfaction.
If you are considering traditional braces in Lakewood, we invite you to schedule a consultation. Our team will evaluate your orthodontic needs, discuss your treatment options, and provide you with a comprehensive plan tailored to your unique situation. Take the first step towards a straighter smile today!