Patient Registration Forms - San Bruno
Patient Resources
Jan 20, 2023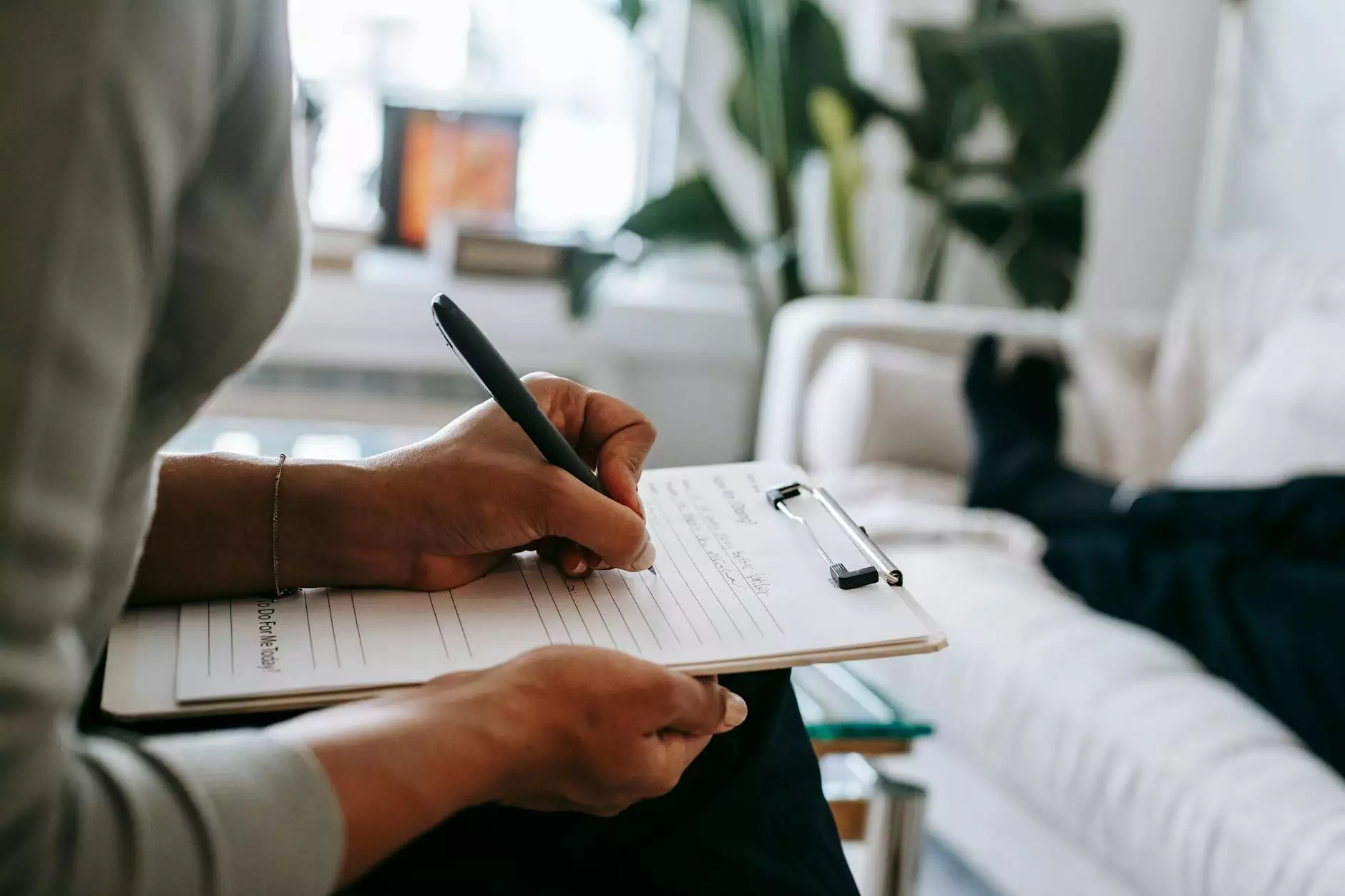 Welcome to Hera Z Blazer, DDS – your premier destination for dental care in San Bruno. We understand that visiting a dentist can sometimes be an overwhelming experience, but we are here to make it as smooth and convenient as possible. In this page, you will find detailed information about our patient registration forms that will help streamline your dental appointment process.
Why Patient Registration Forms Matter
When it comes to receiving dental care, it is essential to have accurate and up-to-date information about your medical history, insurance, and contact details. Patient registration forms provide a comprehensive way for you to provide this vital information to our dental office, ensuring that we can deliver the best possible care tailored to your needs.
Efficient and Convenient Process
Hera Z Blazer, DDS is dedicated to providing a hassle-free and convenient dental experience. By filling out our patient registration forms before your visit, you can expedite the check-in process and reduce any potential wait times. We value your time, and our goal is to provide you with a seamless dental appointment from start to finish.
Accessing Our Patient Registration Forms
Accessing our patient registration forms is quick and simple. To begin, visit our website at herablazerdds.com and navigate to the Patient Registration Forms page. There, you will find a straightforward and easy-to-understand form that covers essential details such as personal information, medical history, and insurance information.
Complete the Forms Online
We provide the option to complete our patient registration forms conveniently online. This feature eliminates the need to print and manually fill out forms, allowing you to provide all the necessary information at your own pace. Simply fill in the required fields, double-check your entries, and submit the form directly through our secure website.
Download and Print
If you prefer to fill out the forms manually, you can also download and print the patient registration forms from our website. Once you have completed the forms, bring them with you to your appointment and hand them to our friendly reception staff upon arrival.
The Importance of Accurate Information
Providing accurate information on our patient registration forms is crucial for several reasons. Firstly, it allows our dental team to have a comprehensive understanding of your medical history, enabling them to deliver personalized care that meets your specific needs. Secondly, updated insurance information ensures a smooth billing process, reducing any potential complications or delays.
Ensuring Privacy and Security
At Hera Z Blazer, DDS, we prioritize your privacy and security. Rest assured that all the information provided on our patient registration forms is handled with the utmost confidentiality. We comply with all relevant regulations and have robust security measures in place to protect your personal data.
Contact Us for Assistance
If you have any questions or require assistance with our patient registration forms, our friendly team is ready to help. Give us a call at XXX-XXX-XXXX, and we will gladly guide you through the process or address any concerns you may have.
Experience Exceptional Dental Care
At Hera Z Blazer, DDS, we are committed to providing exceptional dental care in San Bruno. By completing our patient registration forms, you ensure that your dental visit is as efficient and tailored to your needs as possible. Trust our experienced team to deliver the highest quality dental services and personalized care.
Don't miss this opportunity to streamline your dental appointment process. Visit our Patient Registration Forms page today and complete the necessary forms to kickstart your journey towards a healthier and brighter smile. We look forward to welcoming you to our practice!