Laser Gum Treatment in Pleasanton, CA | Gateway Dental Care
Dec 14, 2018
Services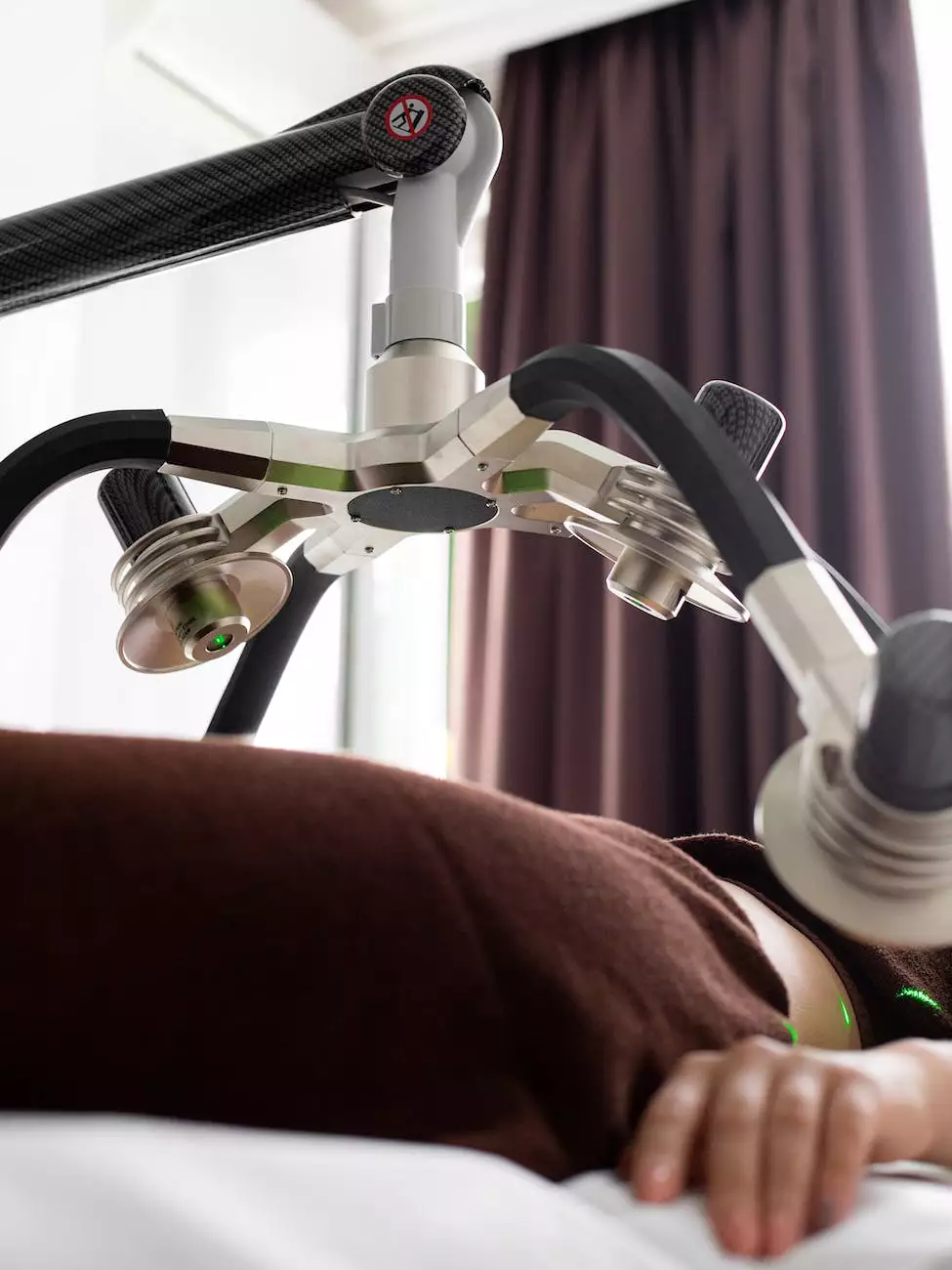 Advanced Laser Gum Treatment for Optimal Oral Health
Welcome to Hera Z Blazer, DDS at Gateway Dental Care, your trusted dental clinic for laser gum treatment in Pleasanton, CA. We understand the significance of healthy gums and the impact they have on your overall oral health. Our team of highly skilled dental professionals is committed to providing the highest standard of care using advanced laser technology to address various gum conditions and enhance your smile.
What is Laser Gum Treatment?
Laser gum treatment, also known as laser periodontal therapy, is a minimally invasive dental procedure that utilizes laser technology to effectively treat gum disease and other gum-related issues. This modern approach offers precise and efficient treatment with minimal discomfort and downtime.
State-of-the-Art Laser Technology
At Gateway Dental Care, we utilize state-of-the-art laser technology for gum treatment. Our advanced lasers allow for precise targeting of infected gum tissue while leaving the surrounding healthy tissue untouched. This helps to eliminate bacteria, promote gum tissue regeneration, and improve overall gum health.
Benefits of Laser Gum Treatment
Minimally Invasive: Laser gum treatment is a minimally invasive alternative to traditional gum surgery, reducing discomfort and the need for extensive recovery periods.
Precise and Efficient: The use of laser technology allows for precise targeting of infected tissue, ensuring efficient removal and treatment of gum disease.
Minimal Discomfort: Laser gum treatment involves minimal discomfort during and after the procedure, enhancing patient comfort and reducing anxiety related to dental treatments.
Faster Healing: Laser technology promotes faster healing, as it encourages gum tissue regeneration and reduces the risk of complications.
Elimination of Bacteria: Laser gum treatment effectively removes bacteria, reducing the risk of future gum infections and gum disease recurrence.
Improved Gum Health: By targeting diseased tissue and promoting gum regeneration, laser gum treatment can significantly improve the health and appearance of your gums.
Comprehensive Gum Treatment Services
At Hera Z Blazer, DDS, we offer a wide range of laser gum treatment services to address various gum conditions and provide optimal oral health care. Our experienced team will evaluate your specific needs and customize a treatment plan tailored to your individual requirements. Our comprehensive gum treatment services include:
1. Laser Gum Disease Treatment
We specialize in laser gum disease treatment, targeting and eliminating the bacteria responsible for gum infections. Our advanced laser technology allows for thorough cleaning of infected gum pockets, promoting healing and reducing the risk of gum disease progression.
2. Gum Contouring and Reshaping
If you're unhappy with the appearance of your gums, laser gum contouring and reshaping can help. We can precisely remove excess gum tissue and reshape your gum line, enhancing the symmetry and aesthetics of your smile.
3. Crown Lengthening
Crown lengthening is a laser gum treatment that involves removing excess gum tissue to expose a greater portion of the tooth's surface. This procedure is often performed prior to restorative treatments like dental crowns or veneers to create a more natural-looking and balanced smile.
4. Gingival Depigmentation
Gingival depigmentation uses laser technology to safely and effectively remove dark pigmentation or discoloration from the gums, helping to achieve a more uniform and aesthetically pleasing gum appearance.
5. Gum Recontouring for Orthodontics
If you're undergoing orthodontic treatment, laser gum recontouring can help create space and improve the positioning of your teeth. By gently reshaping the gum tissue, we can optimize the results of your orthodontic treatment.
Why Choose Gateway Dental Care for Laser Gum Treatment?
When it comes to laser gum treatment in Pleasanton, CA, Gateway Dental Care is the premier choice. Here's why:
Experienced Dental Professionals: Our team of highly skilled dental professionals has extensive experience in laser gum treatment and is dedicated to providing exceptional care.
State-of-the-Art Facilities: We have invested in state-of-the-art dental technology and advanced laser equipment to ensure precise and effective treatment outcomes.
Personalized Treatment Plans: We understand that every patient is unique. Our dental experts create customized treatment plans tailored to your specific needs and goals.
Comfortable and Welcoming Environment: We strive to create a comfortable and welcoming environment for our patients, ensuring a positive dental experience.
Comprehensive Dental Care: In addition to laser gum treatment, we offer a wide range of dental services under one roof, including preventive care, cosmetic dentistry, and restorative treatments.
Commitment to Patient Satisfaction: Your satisfaction is our top priority. We go above and beyond to ensure your comfort and meet your dental needs with utmost professionalism and care.
Contact Gateway Dental Care Today
If you're looking for laser gum treatment in Pleasanton, CA, trust the experts at Hera Z Blazer, DDS at Gateway Dental Care. Contact our friendly team today to schedule a consultation and take the first step towards a healthier, more confident smile!