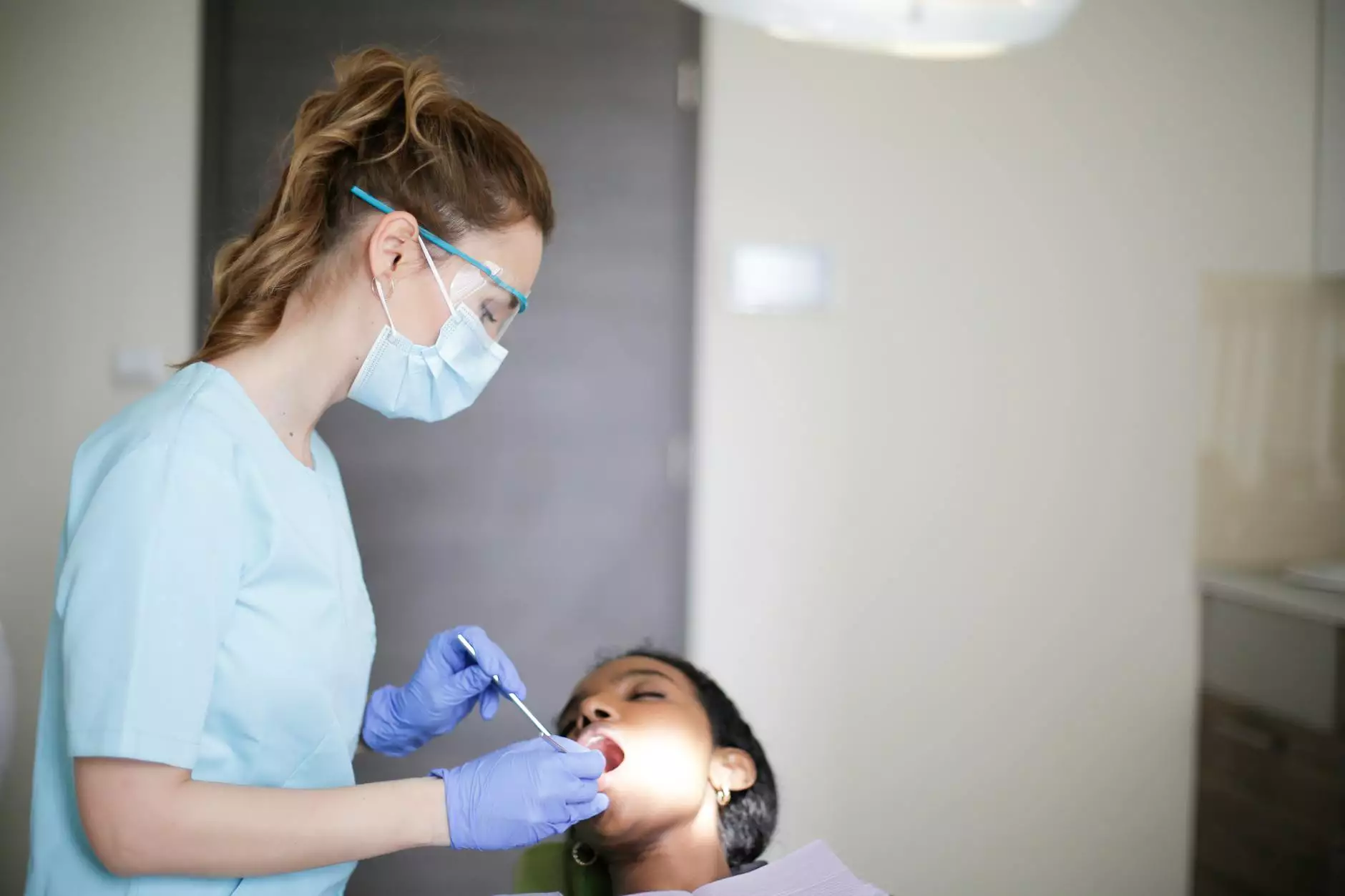 Convenient Dental Restorations in a Single Appointment
Experience efficient and high-quality dental care with Hera Z Blazer, DDS. Our comprehensive CEREC single visit dentistry services provide you with convenient dental restorations in just one appointment. With our expertise in CEREC technology, you can save time, receive personalized treatment, and leave our office with a beautiful smile in no time.
A Revolutionary Approach to Dental Restorations
CEREC, which stands for Chairside Economical Restoration of Esthetic Ceramics, offers a revolutionary approach to dental restorations. Traditionally, dental restorations such as dental crowns, veneers, and inlays/onlays required multiple visits to the dentist. However, with CEREC technology, all of this can be accomplished within a single visit.
The Benefits of CEREC
Time-Saving: With CEREC, there is no need for multiple appointments spread over days or even weeks. Instead, everything is completed in one convenient visit. You no longer have to take time off work or juggle your schedule.
High-Quality Results: Our CEREC restorations are meticulously designed and created using advanced computer-aided design/computer-aided manufacturing (CAD/CAM) technology. This ensures a precise fit and excellent aesthetics for your dental restorations.
Natural-Looking Smile: CEREC restorations are made from high-quality dental ceramics that closely resemble the color, texture, and translucency of your natural teeth. This means that your dental restorations will blend seamlessly with your smile, providing natural-looking results.
Convenience: Gone are the days of waiting for weeks with temporary restorations. With CEREC, you can walk out of our office with your permanent restorations in place, saving you both time and hassle.
Enhanced Comfort: We utilize the latest CEREC technology to ensure that your dental restorations are tailored to your unique oral anatomy and bite. This provides a comfortable fit and enhances the overall functionality of your restored teeth.
Long-Lasting Solutions: CEREC restorations are known for their durability and longevity. When properly cared for, they can last for many years, allowing you to enjoy your beautiful smile for a long time.
The CEREC Single Visit Dentistry Process
At Hera Z Blazer, DDS, our CEREC single visit dentistry process is designed to make your experience as seamless and efficient as possible.
1. Consultation and Examination
During your initial consultation, our experienced dental team will evaluate your oral health and determine if CEREC single visit dentistry is suitable for your specific needs. We will discuss your treatment options and address any concerns you may have.
2. Digital Impressions
Using advanced digital imaging technology, we will capture detailed impressions of your teeth. These precise digital impressions serve as a virtual model for designing your custom restorations.
3. Restoration Design
Our skilled dental professionals will utilize specialized software to design your CEREC restorations. This process involves careful consideration of your tooth's size, shape, and color for a highly realistic outcome.
4. In-House Milling
Once your restoration design is finalized, our CEREC milling unit will create your dental restorations using a block of high-quality dental ceramic. This state-of-the-art milling process ensures precision and efficiency.
5. Bonding and Polishing
Once the CEREC restorations are milled, our dental team will carefully bond them onto your prepared teeth. We will ensure a secure fit and make any necessary adjustments for optimum comfort and aesthetics. Finally, we will polish the restorations to achieve a natural shine.
6. Final Result
With CEREC single visit dentistry, you can admire your beautiful new smile right after the procedure. The results are remarkable, providing you with long-lasting, functional, and visually appealing dental restorations.
Contact Hera Z Blazer, DDS for CEREC Single Visit Dentistry
If you're looking for efficient and convenient dental restorations, trust the expertise of Hera Z Blazer, DDS. Our CEREC single visit dentistry services ensure exceptional results in a timely manner. Experience the benefits of CEREC technology by scheduling your appointment today!