Porcelain Veneers | San Francisco, CA - Hera Z Blazer, DDS
Dentistry
Sep 7, 2023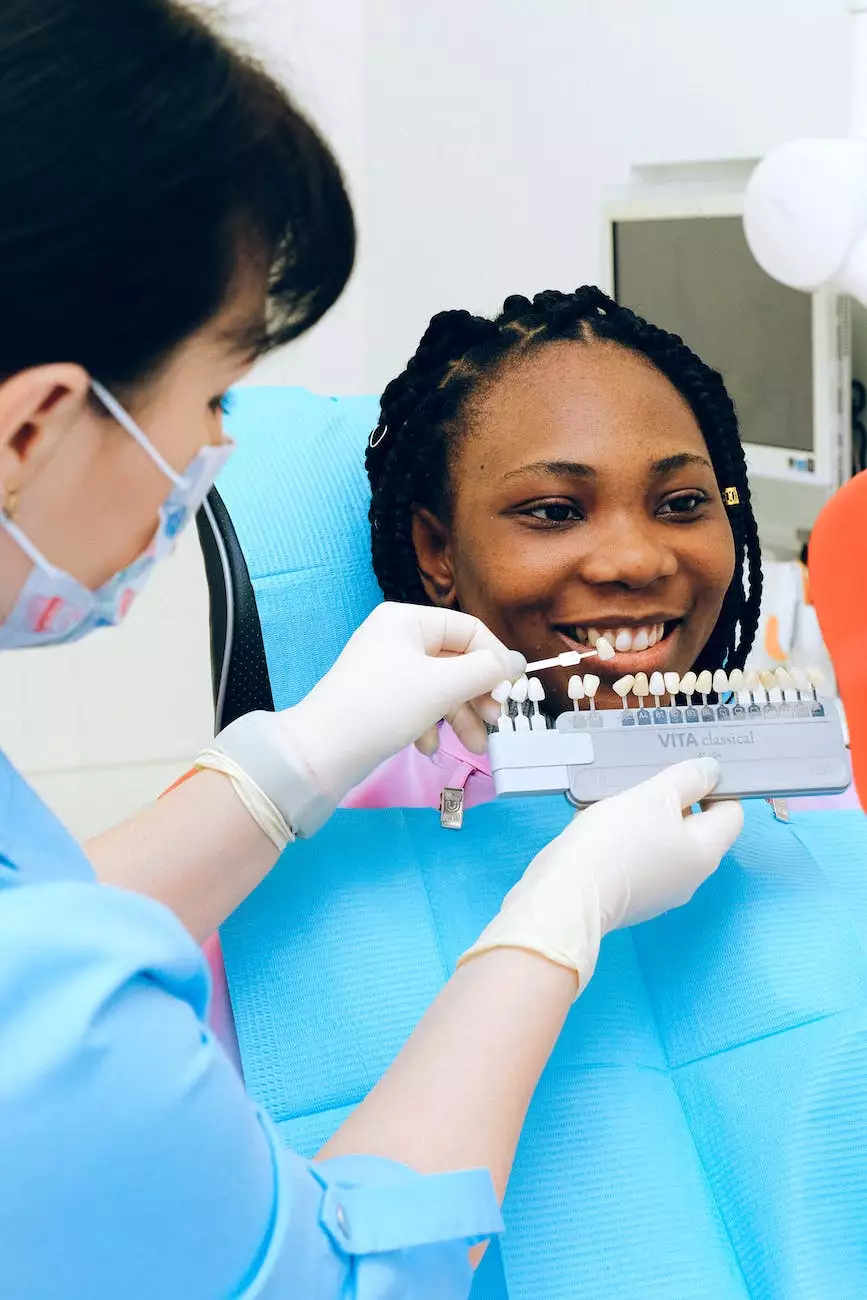 Enhance Your Smile with Porcelain Veneers
Welcome to Hera Z Blazer, DDS, your trusted dental practice in San Francisco, CA. We specialize in providing high-quality cosmetic dentistry services, including porcelain veneers, to help you achieve the smile of your dreams. Our team is committed to delivering exceptional results through personalized treatment plans tailored to your unique needs.
The Benefits of Porcelain Veneers
If you're looking to enhance your smile, porcelain veneers can be a transformative option. These ultra-thin, custom-made shells are designed to cover the front surface of your teeth, correcting various cosmetic concerns such as:
Discolored or stained teeth
Chipped, cracked, or broken teeth
Misaligned or uneven teeth
Uneven spacing or gaps between teeth
Worn-down teeth
Porcelain veneers offer a natural-looking solution that can dramatically improve the appearance of your smile. They are highly resistant to staining and can provide long-lasting results when properly cared for.
The Porcelain Veneers Procedure
At Hera Z Blazer, DDS, we are committed to providing a comfortable and seamless experience throughout the porcelain veneers procedure. Here's what you can expect:
Initial Consultation: During your first visit, our experienced dentist, Dr. Hera Z Blazer, will assess your oral health and discuss your goals and expectations. This consultation allows us to determine if porcelain veneers are the right option for you.
Treatment Planning: If porcelain veneers are suitable, we will create a personalized treatment plan tailored to your unique needs. This includes selecting the desired shade, shape, and size of your veneers.
Tooth Preparation: To ensure a perfect fit, a small amount of enamel will be gently removed from the front surface of your teeth. This step allows for the veneers to sit seamlessly and naturally once placed.
Impressions: We will take precise impressions of your teeth to create custom-made veneers that match your desired specifications.
Temporary Veneers: While your permanent veneers are being fabricated, we will provide you with temporary veneers to protect your prepared teeth and maintain aesthetics.
Veneer Placement: Once your custom veneers are ready, we will carefully bond them to your teeth using dental cement. Our dentist will ensure a precise fit and make any necessary adjustments to achieve optimal aesthetics and comfort.
Final Touches: After the veneers are securely in place, any excess cement will be removed, and final adjustments will be made. Your new smile will be polished to perfection.
The Importance of Choosing an Experienced Cosmetic Dentist
At Hera Z Blazer, DDS, we understand the significance of expertise and skill when it comes to achieving impeccable results with porcelain veneers. Dr. Hera Z Blazer combines artistic vision with advanced dental techniques to create smiles that are not only beautiful but also functional and long-lasting.
With years of experience in cosmetic dentistry, Dr. Blazer stays up-to-date with the latest advancements and utilizes state-of-the-art technology to ensure precise and satisfactory outcomes for each patient.
Transform Your Smile Today
If you're ready to transform your smile with porcelain veneers in San Francisco, CA, look no further than Hera Z Blazer, DDS. Our dedicated team is here to help you achieve the smile you've always wanted. Contact us today to schedule your consultation and take the first step towards a more confident and radiant smile!